Beneficial purchases with «HUMO» Card JSC «KDB Bank Uzbekistan»!
15.06.2020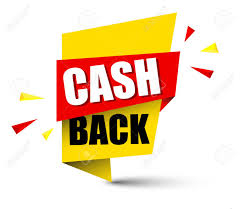 We are glad to inform you that we have expanded the capabilities of innovative «HUMO» cards and now it is even more convenient and advantageous to use them!
From June 1, 2020, you can get a guaranteed cash back of 1% from the total amount of purchases for 1 million soums per month!
We remind you that from May 5, 2020, «KDB Bank Uzbekistan's» «HUMO» cardholders pay a commission fee of only 0.5% for cash withdrawal from ATMs of JSC «KDB Bank Uzbekistan»!
Also, internal transfers to the accounts of clients (legal entities and Individual Entrepreneurs) of JSC «KDB Bank Uzbekistan» are carried out without commission!
Other advantages of «HUMO» cards issued by JSC «KDB Bank Uzbekistan»:
Possibility of converting UZS from your «HUMO» card to cash foreign currency at any exchange office of commercial banks without commission.

Contactless payments (without entering a PIN code) for amounts up to 50,000 UZS. In korzinka.uz and makro networks – up to 250,000 UZS!

Ability to send and receive funds to other cards (Uzcard) using the Multipay application. Transfers within Multipay from your«HUMO» card to your «Uzcard» card are made free of charge through an electronic wallet (Wallet).

Possibility of withdrawing cash from your «HUMO» card at cash offices of JSC «KDB Bank Uzbekistan» without any commission till August 31, 2020.
Especially for you, we have simplified the «HUMO» card issuing process!
For instructions on issuing «HUMO» cards, please contact us:
Corporate Customer Services Department:
Tel: (+998 78) 140-56-73 (ext. 726) Yulduz Inogamova
(+998 78) 120-27-27 (ext. 722) Zalina Beyusova
(+998 78) 120-87-26 (ext. 724) Lobarkhon Umarova
(+998 78) 120-28-26 (ext. 723) Otabek Ikramov
(+998 78) 140-56-74 (ext. 725) Feruza Mukhamedzhanova
(+998 78) 120-27-14 (ext. 714) Bilal Khojamberdiev
Or leave your request by E-mail: csd@kdb.uzand we will contact you!
Thank you for choosing «KDB Bank Uzbekistan» JSC
The bank returns 1% (maximum 20,000) of the amount of purchases if the total transactions amount exceeds UZS 1 million per month. The cash back amount is credited to the card account at the end of each month during the promotion period. Validity period of this promotionis limited and further information on its termination will be announced via official website www.kdb.uz.