Congratulations on the occasion of the 31st anniversary of the Independence of the Republic of Uzbekistan
31.08.2022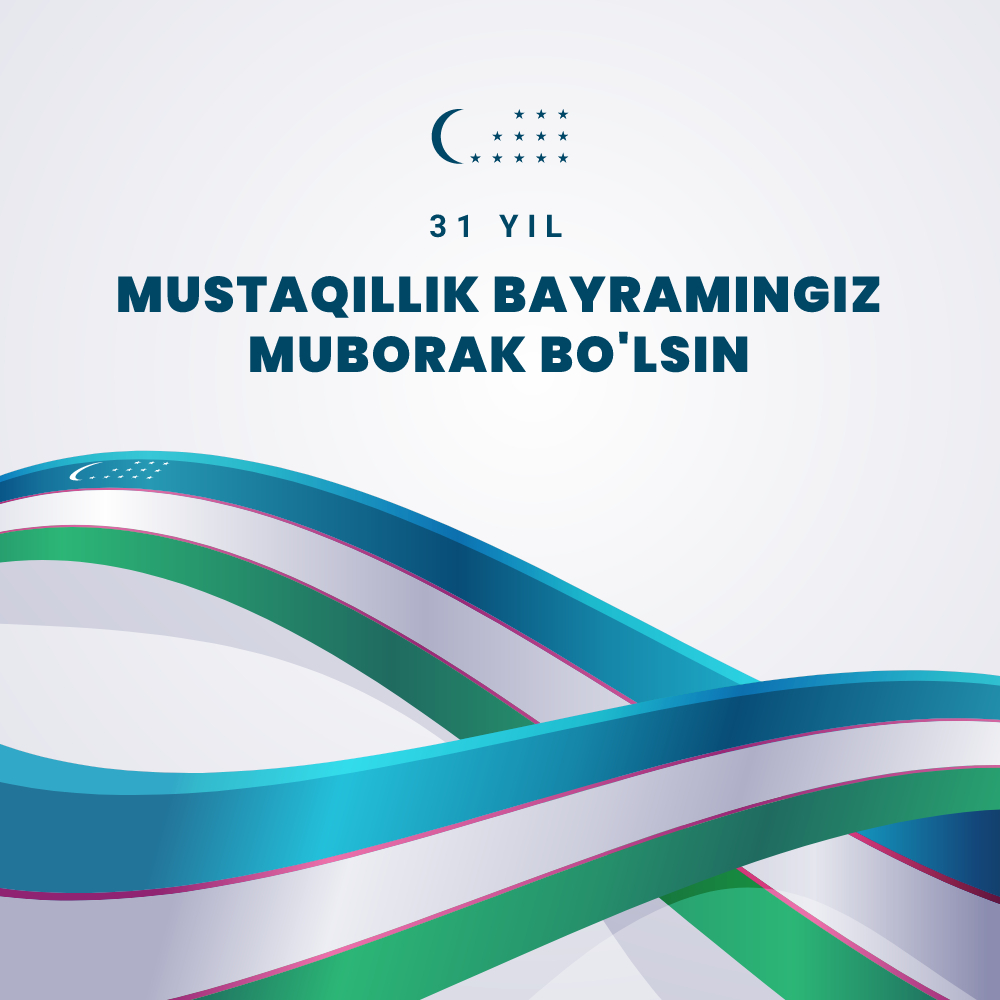 Dear fellow citizens and respected clients,
JSC "KDB Bank Uzbekistan" sincerely congratulates you on the 31st anniversary of the Independence of the Republic of Uzbekistan, which is a symbol of our solidarity and pride!
On this great and auspicious occasion, we wish you health, happiness and prosperity to your families! We wish you great success in your selfless work for the peace and development of the country as well as the well-being of the people!
JSC "KDB Bank Uzbekistan" will continue to contribute to the continuous and stable development of the country through supporting businesses with various financial products.
Let our independence be forever!