Business-Clinic
02.04.2021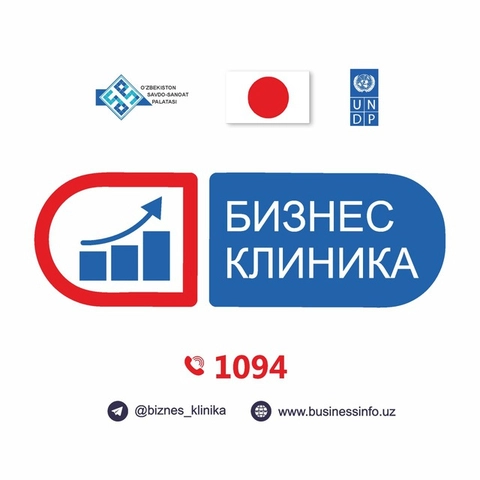 Dear clients,
We inform you that the Chamber of Commerce and Industry of the Republic of Uzbekistan, in cooperation with the UN Development Program, has launched a "Business-Clinic" project to mitigate the negative consequences of the COVID-19 pandemic for business.
The project aims to advise small businesses and private entrepreneurs on business issues and provide complete and reliable information on support measures provided for by presidential decrees.
As part of the project, the Chamber provides entrepreneurs with free legal and business advice through a single contact center No. 1094 to take full advantage of the benefits and support mechanisms provided by Presidential decrees during and after quarantine.
In addition to the call center, the telegram channel //t.me/biznes_klinika and the website www.businessinfo.uz were launched to keep in touch with entrepreneurs and keep them updated on business news.
Get the information you need from the above sources and grow your business.