JSC "KDB Bank Uzbekistan" sincerely wishes you a Happy New Year!
30.12.2021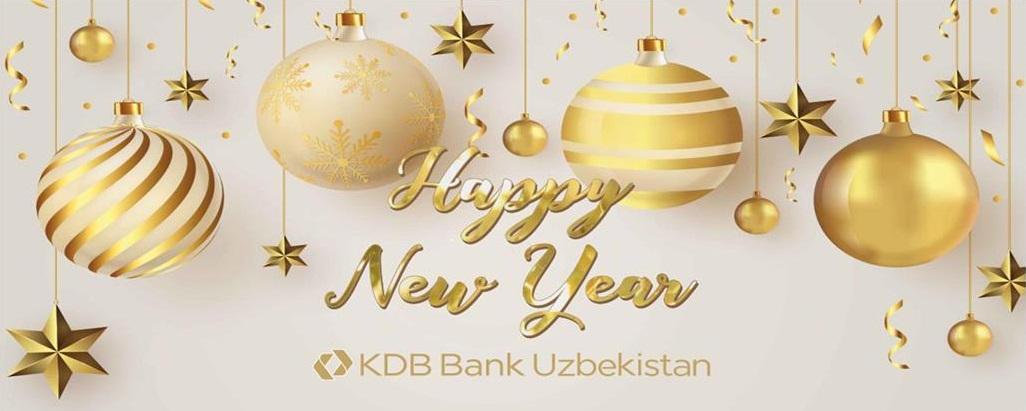 Dear clients,
JSC "KDB Bank Uzbekistan" sincerely congratulates you with New Year!
We value your trust and thank you for the fruitful cooperation in the outgoing year 2021. Together we managed to bring to life various projects and undertakings, reach new heights, interact in a spirit of partnership and to be focused on results.
We are approaching the New Year, 2022. Let it become for you a year of a successful continuation of the started affairs, realization of new brave ideas and plans, new achievements and possibilities, as well as the year of dynamic and progressive development.
In this connection JSC "KDB Bank Uzbekistan" wishes you prosperity, well-being, strong health, bright and positive emotions, peace, understanding and good mood.
Sincerely,
JSC "KDB Bank Uzbekistan"